PASS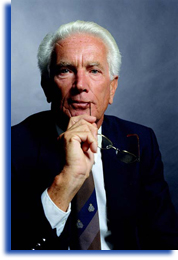 Introduction to PASS™
PASS is a powerful employee selection system that combines four proven elements involved in hiring a world class workforce. PASS uses Competency Modeling, Structured Interview Formats, Behavioral-Event Interviewing, and the Rembrandt Portrait Personality Assessment to empower companies to hire the right person, each and every time.
Increase Employee Productivity
PASS enables you to hire employees who will produce at the high level your company demands. This graph illustrates findings from one case study that demonstrates that candidates who closely match our selection model are up to ten times more productive than candidates who do not.
Key Elements
PASS is comprised of four key elements that help ensure you hire the right person, each and every time.
Competency Modeling
Structured Interview Formats
Behavioral Event Interviewing
Rembrandt Portrait Personality Assessment
Competency Modeling
Many companies seek a selection system modeled after their own successful employee population. Competency modeling is a study that compares top incumbents to less than strong performers to determine exactly what leads to superior performance on the job. Armed with this understanding, Selection Protocols are constructed to screen in only those individuals with the potential to achieve superior performance.
Structured Interview Formats
Structured interviews and protocols help organizations focus the interview process on the skills, knowledge and abilities needed to perform the position functions at a superior level. Using a structured process for selecting new employees, corporations can move away from instinctive hiring to one of science. Structured formats assure the legalities of interviewing are followed precisely. Protocols are designed to help firms be efficient when interviewing by managing and prioritizing the steps of the process.
Competency Based Interviewing
This profoundly powerful approach to interviewing is based on the accurate premise that the best predictor of future performance on a job is past performance on a job. The competency based interview process is designed to seek examples of the candidate's past behavior in order to get a clearer picture of how they might behave in the future. By asking behavioral-event questions, the candidate is compelled to provide a precise behavioral description of actual situations, objectives, actions, and results they have experienced in the past.
PASS FAQ
Q: What is PASS?
A: PASS (Profile Assessment Selection System) is a complete, robust hiring system that combines four proven elements essential to recruiting a world-class workforce: 1) Competency Modeling, 2) Structured Interview Formats 3) The Rembrandt Portrait® Personality Assessment, and 4) Behavioral-Event Interviewing.
Q: What is Competency Modeling?
A: Success is no accident. Your top performers share certain personality traits that assist them in performing at peak levels. RembrandtAdvantage conducts a top/bottom study identifying the qualities of this group thereby creating a "top-performance model"… a benchmark composed of the personality characteristics that lead to success in your organization. After prospective employees interact with Rembrandt Portrait, their results are compared against this model. In this way, science-rather than emotions and fleeting impressions-is used to build your workforce. Bottom-line: you'll know instantly if your prospective hires have the potential to succeed before you extend an offer… or invest more time interviewing.
Q: How will my company benefit from Structured Interview formats?
A: Here's an example: Mary looks like a sharp sales person. She talks like one too. She has a super smile… and a dynamite resume. But all through the interview, one question remained unanswered: "Can she sell?" That's because this question, and many others, go unasked... yet Mary gets the job! Why? Because managers often hire on "gut" feelings, pleasant first impressions, or well-crafted cover letters… rather than interviewing to uncover the skills, knowledge, and abilities needed to perform at a superior level.
Using a structured process for selecting new employees, your company can move from instinctive, to more reliable scientific hiring. In addition, structured interviews assure that all your candidates are asked the same questions, positioning your selection system to meet federal and local employment laws.
Q: What exactly is "Behavioral-Event Interviewing?"
A: Past performance is the best indicator of future behavior. So instead of relying on a candidate's resume and qualifications, Behavioral-Event Interviewing encourages prospective employees to provide accurate behavioral descriptions of real-life situations, on-the-job challenges, and goals attained.
Statements might include:
Think about the most difficult situation you have experienced in trying to actively influence others. Walk me through the process you took, describing in detail each step. We don't always close every sale. Share with me a time when the selling process was not successful. What happened? What was your response?
With PASS, unlike other hiring systems, you won't be given information and then left hanging, not knowing what to do next. Instead, you'll be provided with targeted questions that probe specific competency areas highlighted by your candidate's Rembrandt Portrait for closer examination. PASS not only empowers you to interview more successfully, but also more efficiently. That's because it helps you quickly get to the heart of the matter-"Is this candidate right for the job and our company?", without irrelevant questions and unfocused probing, so common to some other hiring systems now available.
Q: How much does PASS cost?
A: Pricing options are available for every budget and hiring need. Call us now at: 760-318-3710, Toll-Free: 800-292-7182