About Us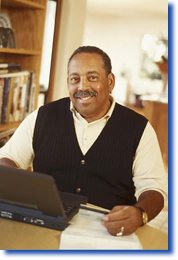 About Us
RembrandtAdvantage® is a multi-million dollar human resources consulting company based in Palm Springs, California.
For over a 20 years, RembrandtAdvantage has:
Partnered with more than 15,000 companies worldwide, aiding them in selecting and cultivating their most valuable resource- their people
Assessed the potential of more than one million employees and applicants, amassing one of the largest databases in the world on personality as it relates to job success
Helped companies impact the quality of their hires, like one national Insurance company that found when it hired candidates who "job matched" the Rembrandt Portrait they had an 85.5% likelihood of being rated as "meets" or "exceeds" position requirements
Aided companies in reducing turnover, like one national staffing firm that lowered their incumbent turnover from 46% to 26% in the regions that utilized RembrandtAdvantage, while turnover increased to 48% in regions that didn't.
A Sample of Our Clients
RembrandtAdvantage has aided some of the world's leading companies such as:
Alternative & Innovative
Marketing
AIG
Astra Zeneca
Chandler Chico Companies
Edelman Public Relations
Excel Laboratories
Epic
Genesys Conferencing
Labatt
Malin Integrated
Handling Solutions
Merck
PECO-Exelon
Select / Remedy Staffing
ZLB Behring
Publications
Books
How to Develop and Nurture Self-Directed Business Teams, by Michael Santo, Ph. D
Selected Articles
Open minded hiring - Staffing Today
Hiring the chameleon - Agency Sales
Predicting sales success - Out Front
Pirating from the competition, a roadmap to disaster - Council of Public Relations White Paper
Partnership Opportunities
As a RembrandtAdvantage partner, you will be able to become a true Human Resources solutions firm to your customers. We offer our partners the opportunity to secure the right to represent, sell and distribute our selection system into their customer base. Here is what is included in RembrandtAdvantage partnership:
Unlimited use of and distribution rights to Rembrandt Portrait personality profile. While other firms say they have proprietary personality testing, as a RembrandtAdvantage partner you can compete with a profile validated over 30 years.
Structured Interview Processes for four core positions built on valid and reliable questions proven to uncover the skill or attribute to be identified.
Psychometric hiring models - models proven to identify top performers - for almost any position and the ability to access RembrandtAdvantage to custom create hiring models for your customer's specific positions.
Protected territory - no other firm will have the right to sell RembrandtAdvantage services into the territory licensed to you.
Frequently Asked Questions
How will I be invoiced for your services?
Billing for Rembrandt Portrait Profiles occurs once an individual completes the profile. An invoice will be mailed to you within 7 to 10 days after the testing has been completed. Our terms are net 10 days. We also accept Visa, Mastercard and American Express.
The billing process for other consulting services and customized solutions should be discussed with your RembrandtAdvantage account manager.
Are there any legal issues associated with using Rembrandt Portrait assessments?
Rembrandt Portrait meets all legal guidelines and is in total compliance with the ADA and EEOC regulations. In fact, our assessments provide objective, non-discriminatory criteria that can often serve as an advantage in defending your overall hiring and development processes.